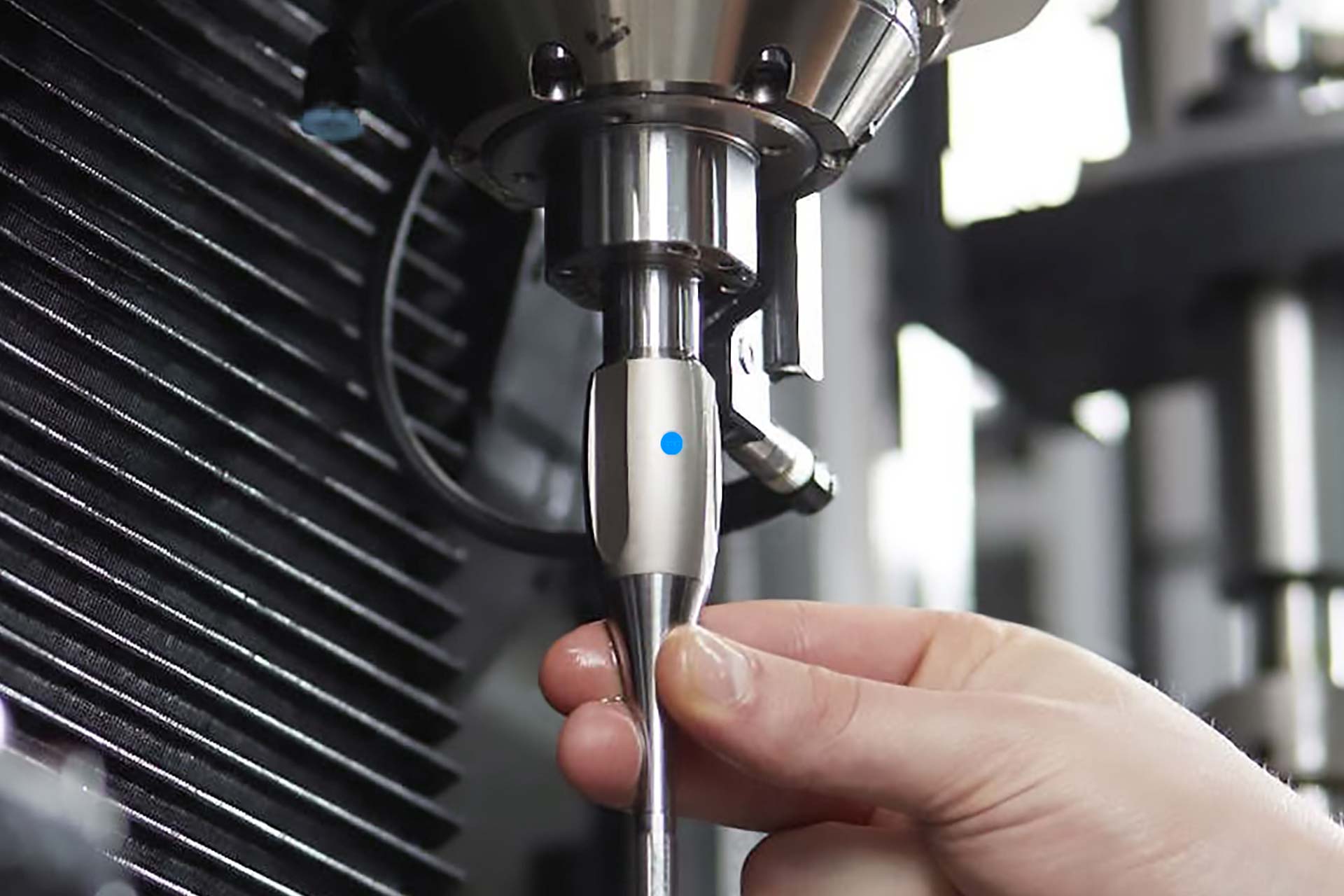 Can it get any smaller? NEOSID's miniaturised RFID/NFC transponders are ideally suited for industrial use under tough conditions – whether in metal, in contact with aggressive fluids or at temperatures of up to 275 degrees Celsius.
With its NeoTAG® RFID tags, NEOSID provides a practice-orientated example for applications of Industry 4.0 in toolmaking. Custom transmitter-receiver systems enable the errorless identification of tools, as well as the transfer of specific data – contactless and automatically.
For identification of tools, NEOSID developed a solution for KADIA, the leading expert in honing and mechanical deburring. We were able to realise the precise identification of honing tools in a honing machine using an RFID data carrier.
Honing tools and RFID: the perfect complement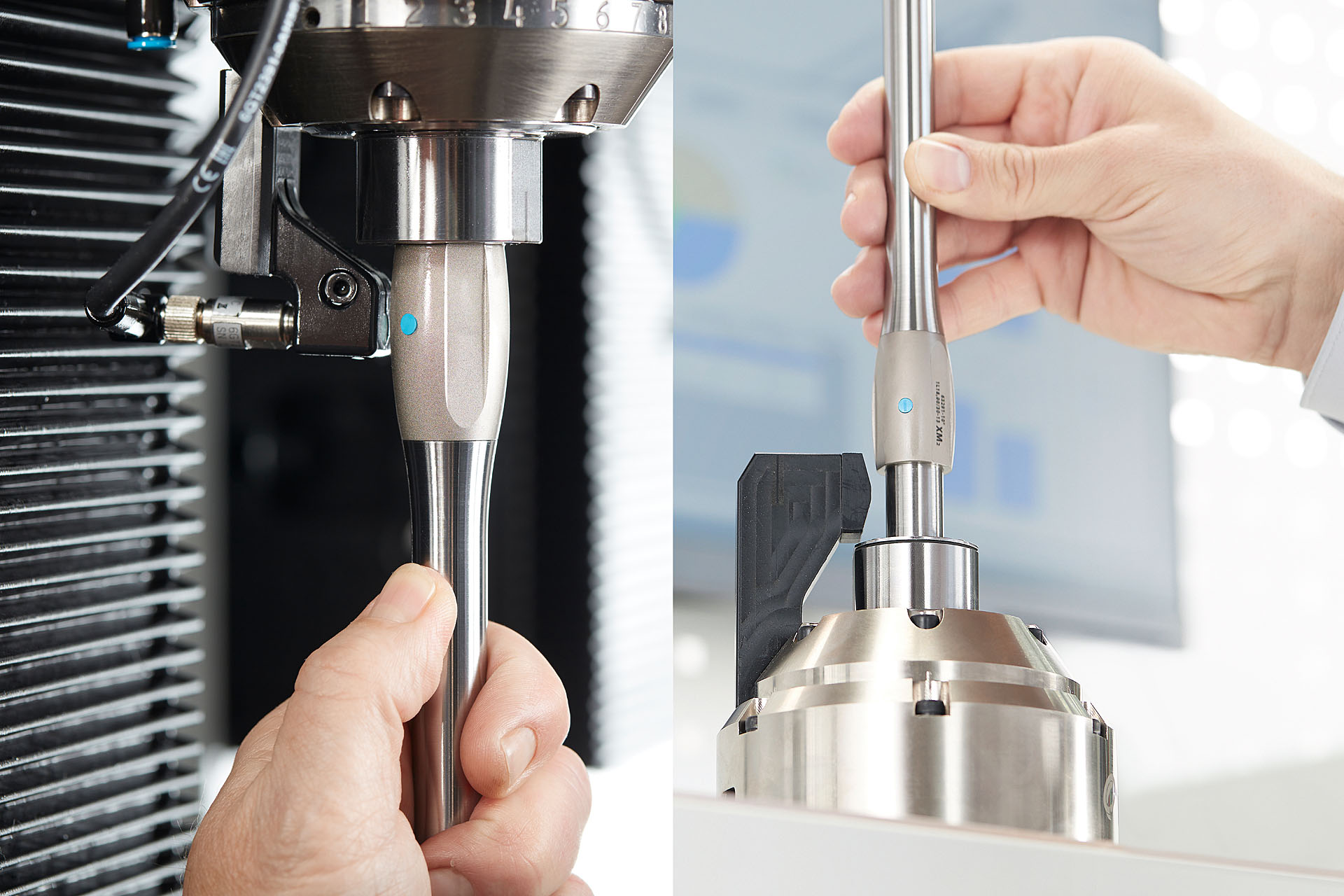 For this special application, XM honing tools were fitted with readable and writeable HF-RFID transponder from Neosid – the NeoTAG Plug MFG4335 – in which the respective tool's specific identification and geometric data is stored. Digitalisation in this way is only possible thanks to the RFID tags' robustness and extremely small size.
When a honing tool is fitted into the honing machine's spindle, the information is transferred to the respective machine controller in seconds, thus guaranteeing exact identification.
The benefit of fitting the honing tools with this specially developed RFID tag is that there is no longer a need to enter data manually, which as a result prevents errors occurring. For example, a digital plausibility test ensures that the honing tools are appropriate for the spindle and the processing program. Data relevant for statistical purposes can be recorded, so that it can be analysed and stored at any time with the help of appropriate software. What's more, this precise tool identification enables complete traceability of the honing process.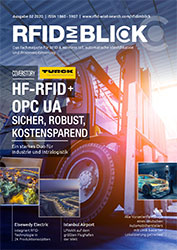 You can read all about NEOSID and KADIA's success story (in English) in the magazine 'RFID and Wireless IoT'
> As an article on rfid-wiot-search.com
Custom RFID solutions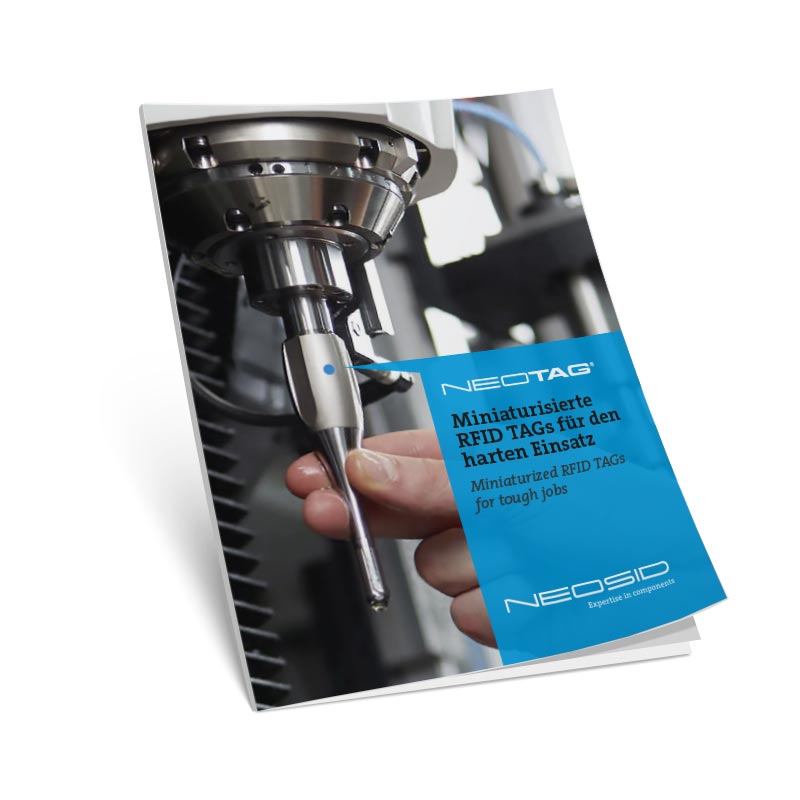 Regardless of whether it is machining, milling, planing, eroding or deburring – solutions of this type are possible in all toolmaking or tool identification applications. You can find an overview of our RFID products here. Each of the RFID tags and plugs can be adapted for your intended use and then used for its respective application.
Miniaturised RFID tags for use in tough conditions
You can learn all about our RFID products and the possibilities they present in our detailed brochure.
Email us to request a personal copy
Direct PDF download
We would be pleased to advise you personally by telephone
+49 (0)2353 71 0
Or send us an enquiry via our
contact form