Powerline communication (PLC), or powerline for short, also known under the manufacturers' designations PowerLAN or HomePlug AV, is a technology which enables existing electrical lines in the low voltage grid to be used for a local data transmission network, instead of additional cabling. It is especially popular in private, where it is used to spread the internet signal in homes.
Powerline is already used by lots of devices that are connected to each other via the power supply system, for example telephones, alarm systems and CCTV cameras. Home automation and the internet of things are also suitable applications, due to the low data volumes involved. It can also be used for controlling an intelligent power network, or 'smart grid'.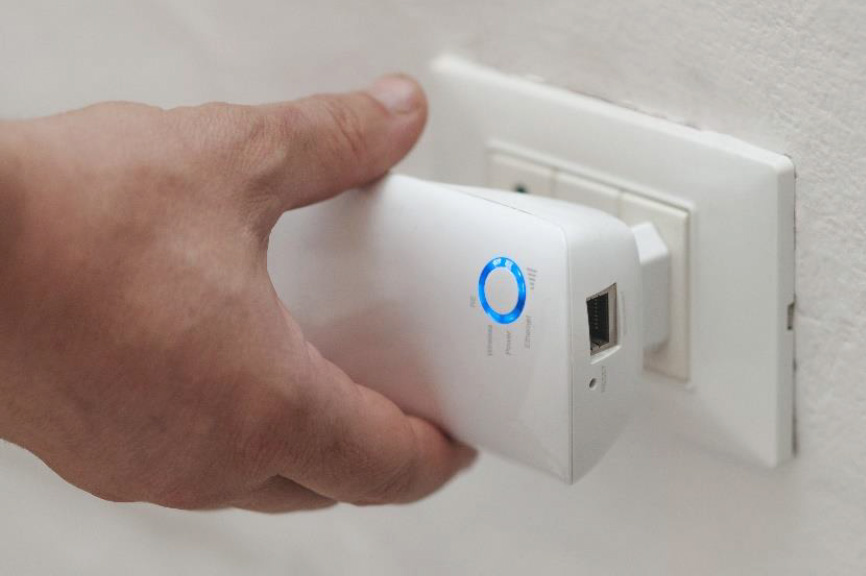 In e-mobility, devices such as the charging station and the vehicle are connected by cable in order to charge. Thanks to powerline, the charging cable can also be used to transfer data, in order to exchange technical parameters, check authorisations and transfer billing data. In these applications, bidirectional data communication is realised according to the EN ISO 15118 series of standards and supports vehicle-to-grid applications. The protocol used is the HomePlug Green PHY standard, which is a simplification of the HomePlug AV protocol standard. This considerably reduces the performance requirements on the control processor, which leads to a significantly reduced power dissipation of the system.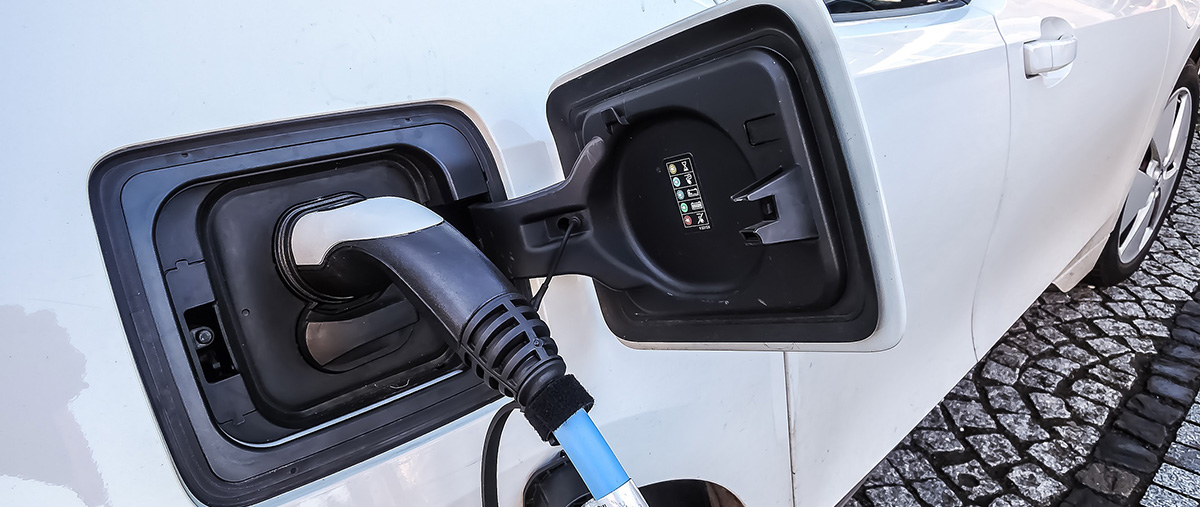 Small design and large bandwidth
Inductive transformers are used to couple the data signal into the power line. These transformers usually have one coil each for the transmit and receive signal and one for the mains line. Depending on the chipset and mains voltage range, different transmission ratios are required.
Transmission loss in the operating frequency range should be as low as possible.
NEOSID's powerline transformers achieve a bandwidth of up to 100 MHz, as shown here using the example of two different designs of a 1:1:1 powerline transformer: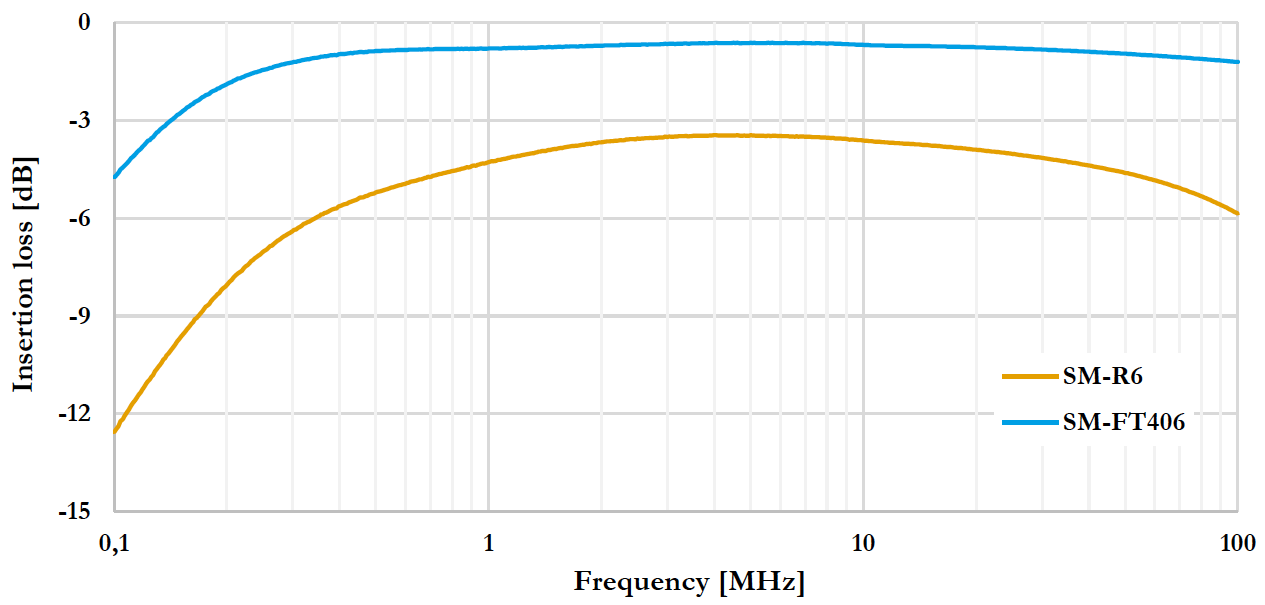 The SM-FT406 works extremely linear, with a change in insertion loss of only 0.5 dB in a frequency range from 300 kHz to 100 MHz.
The SM-R6 supports higher signal power at a less linear insertion loss in the same frequency range.
Turns ratios and inductivity, as well as insulation coordination, can be individually adjusted for each application.
Small design and high electrical safety
Components used for high frequency transfer are miniaturised constantly. At the same time, they have to guarantee high signal quality. Equipment used in communications technology is also subject to demanding safety requirements, with high clearance and creepage distances and high insulation voltages, for example as specified in standards ISO EN 60664, 60950 and 62398.
NEOSID's powerline transformers are packaged in a UL94 V-0-compliant housing made from technical LCP thermoplastic for precise applications. They only require approx. 11mm x 9mm space on the circuit board. The SMT housing is applicable for automatic placement and suitable for reflow and vapour phase soldering.
By using special winding arrangements and materials, reinforced and double insulation with dielectric strengths of several kilovolts are possible. A detailed quality assurance process ensures compliance with the demanding requirements.

Download