RFID flag for attaching with a cable tie, readable with NFC enabled mobile devices
The RFID transponder NeoTAG® Flag FG7678 is part of our approved NeoTAG® Flag product range and scores with its outstanding properties.
Its special housing concept allows the ultra-small NFC enabled RFID transponder to be attached to a wide range of objects using standard cable ties – ideal if you need to identify something without drilling holes. The transponder perfectly combines its exceptional reading and programming properties with the advantages of the rugged NeoTAG® RFID transponder and tool-free attachment technology. Alternatively, additional attachments such as round wires and stranded wires can also be used, e.g. for sealing of objects.
Units: mm
This type of transponder is ideal for applications in which the mobile phone, tablet or another mobile device is used for fast and simple identification of an object. All with the integrated NFC-antenna of the device, without the need for an additional RFID-reader.
The compact outer dimensions of the NeoTAG® Flag FG7678 are 6.95 x 7.6 x 7.75 millimetres (LxWxH). The well-protected integrated transponder enables reliable reading and programmability with almost all modern smartphones.
The innovative housing type of the new flag transponder allows labelling of metallic and non-metallic objects with only one single version.
NeoTAG® Flag FG7678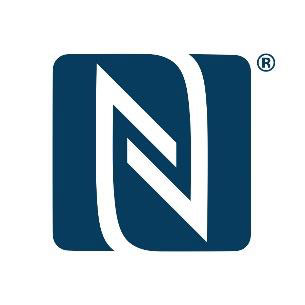 Technical data:
Item number:
00704091 (with NXP ICODE SLIX) for metallic and nonmetallic objects
Housing material:
PPA GF30, cyan blue, other colours on request
HF RFID protocol:
ISO 15693
Chip:
NXP ICODE SLIX. SLIX2 and others on request
User data memory:
896Bit. Larger memory with other chips.
Frequency:
13.56 MHz
Reading range:
up to 220mm (depends on reader and reader antenna)
Operating temperature:
-40°C to +85°C (for reading and writing function)
Storage temperature:
-10°C to +40°C
Special ambient
temperatures:
+180°C (up to 90 hours/14 cycles)
+200°C (up to 5 hours/100 cycles)
Weight:
0.39 g/pc(s)
Characteristics:
Contactless, maintenance-free RFID communication without wear and tear
Fault-free identification compared to conventional marking methods
For tool-free attachment using cable ties up to 4.8mm wide and wires up to 1.3mm thick
Attachment of an HF RFID transponder without the object being modified
Readable using standard RFID readers with min. 200mW output power
Alternatively readable and programmable by modern smartphones with NFC function in metallic and non-metallic environments
Multiple reuse with new cable ties, e.g. changing colours for frequent servics
Programmable using URL data for direct website access
Protection class IPX8: continuous immersion in water
Vibration resistant
High mechanical abrasion resistance
Resistant against a large number of chemical substances
IC with password protection and encrypted protocol on request
Customer specific logo and colour on request
Customer specific programming on request
Customer-specific laser marking (logo, serial no., …) on request
NFC Forum Type 5 TAG
FDA-compliant plastic housing on request
RoHS-compliant, REACH-compliant
Application example: NeoTAG® Flag FG7678
with cable tie on a high-pressure hose
Application areas:
Inventory and product traceability in production, service and maintenance
Non-damaging tube, hose and cable management
Identification of hazardous substances and valuables
Equipment and resource monitoring and tool management
Creating "smart objects" in terms of "Internet of Things" (IoT)
Labelling metallic and non-metallic objects
Packaging:
VPE 500 pcs as bulk goods. Other packaging on request.
Tell us your requirements – we will develop the fitting solution for you!
Have we aroused your interest? Then get in touch with us.
Download
PDF "Proven concept in a new dimension – the NeoTAG® Flag FG7678"