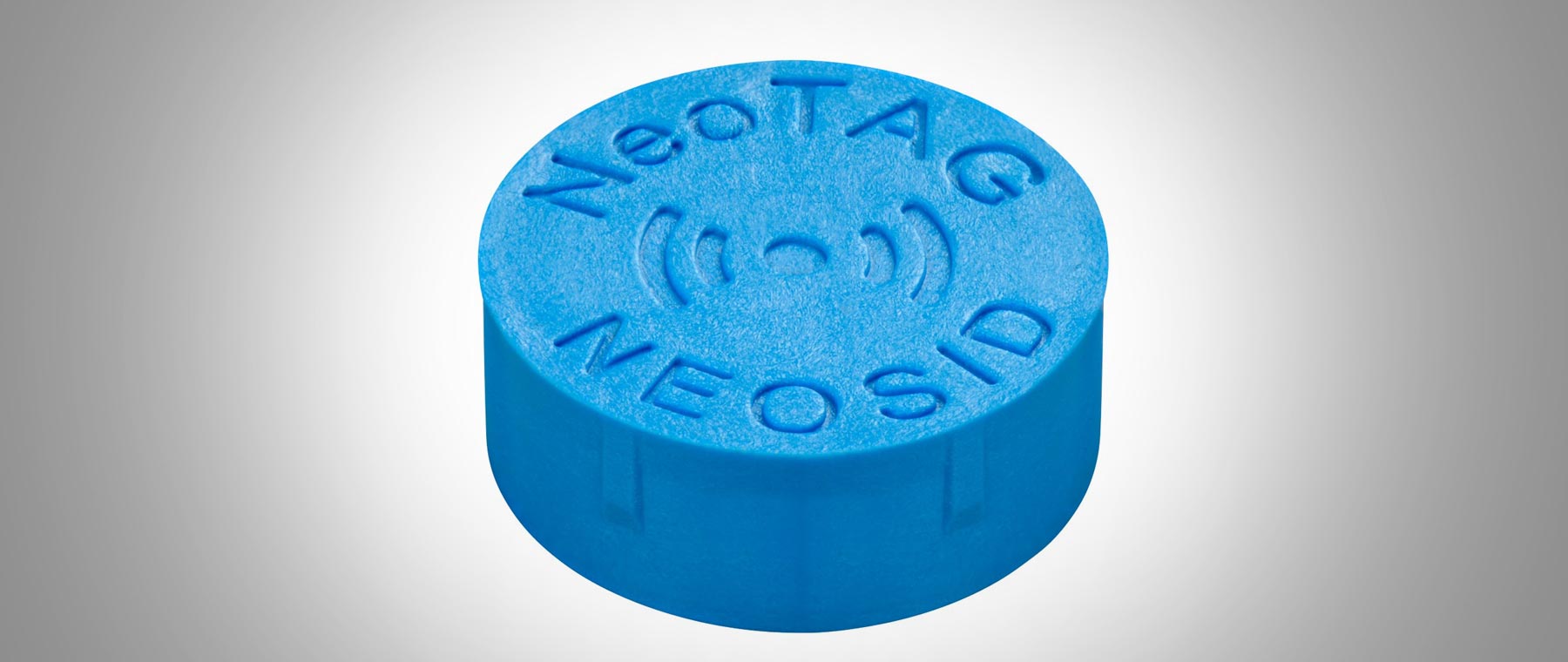 The UHF NeoTAG® UMG10345 transponder is available in a 10mm diameter housing. It fits into a corresponding 10mm drill hole which is standardized in many industrial applications. Working frequency is within 868MHz ISM band. This new transponder offers increased reading distance in comparison to the 4mm diameter version. The radio protocol is according to ISO/IEC 18000-6C.
The transponder was specially developed for use in metal objects.
For further informations about our UHF transponder product range please find our Product information UHF-NeoTAG® transponders.