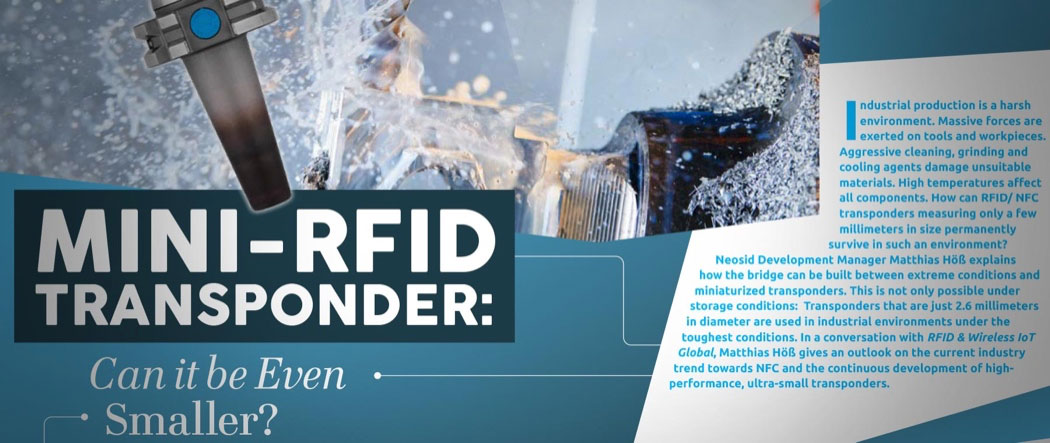 Learn all about the special use of our miniaturised RFID transponder family NeoTAG® in the magazine "RFID & Wireless IoT"
With its NeoTAG® RFID tags, NEOSID provides a practice-orientated example for applications of Industry 4.0 in toolmaking. Custom transmitter-receiver systems enable the errorless identification of tools, as well as the transfer of specific data – contactless and automatically.
Read how NEOSID supports KADIA – a leading expert for industrial honing and deburring – in tool identification technology.