Our product range of NeoTAG® HF RFID transponders/ RFID chips is constantly being expanded and new transponder versions are regularly added. In connection with the use of our transponders, we have compiled a large amount of background information on mounting, function, design, operating behaviour, etc. due to the many applications in which the products are used. As a supplement to our Product Information HF RFID Transponder data sheet, this article contains further technical explanations and application-supporting information.
The NeoTAG® transponders were developed to withstand use in harsh environmental conditions. High temperature stability has been achieved through the design and selection of high quality components. A winding of temperature-resistant ferrite material ensures the transponder antenna's dimensional stability under adverse conditions, resulting in mechanical and electrical properties with very low tolerances.
In the course of internal temperature tests, the transponders were checked for their suitability. The following tests at high ambient temperatures were carried out in our laboratory:
| Test | Settings | No. test samples |
| --- | --- | --- |
| Temperatur Test | 122 h at 150° C | 30 |
| Temperatur Test | 100 h at 180° C | 30 |
| Temperatur Test | 5 h at +200° C | 30 |
| Temperatur Test | 2 h at +220° C | 30 |
| Temperatur Test | Max. 15 min. at +275° C | 30 |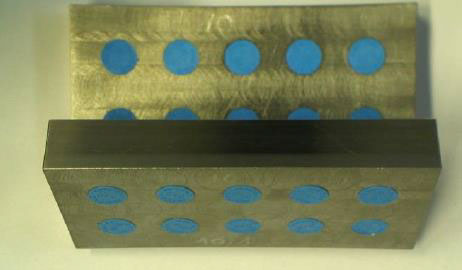 The temperature tests were carried out with NeoTAG® plug transponders which were pressed into a steel block. This simulates a typical installation of the transponders.
After the test, all tested transponders could be read out without any problems!
Tell us your requirements - we will develop the right solution for you.
Have we aroused your interest? Then contact us about RFID transponders for different frequency ranges. Customised solutions are our speciality. We will be happy to support you with our know-how to realise your product development.
Download