Our product range of NeoTAG® HF RFID transponders/ RFID chips is constantly being expanded and new transponder versions are regularly added. In connection with the use of our transponders, we have compiled a large amount of background information on mounting, function, design, operating behaviour, etc. due to the many applications in which the products are used. As a supplement to our Product Information HF RFID Transponder data sheet, this article contains further technical explanations and application-supporting information.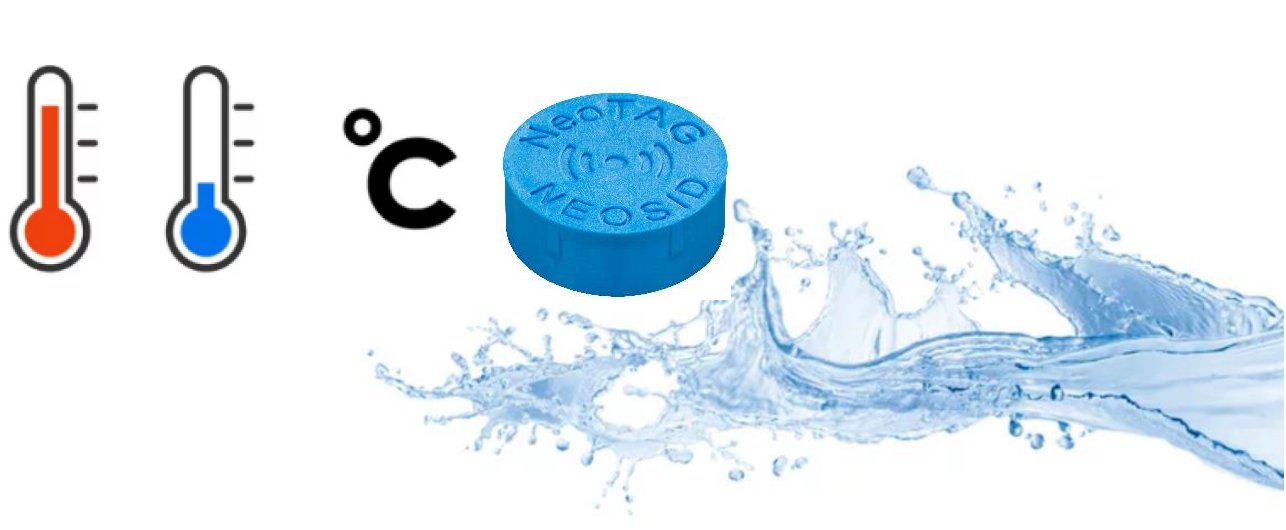 Extensive environmental and temperature tests have been carried out on NEOSID transponders of the NeoTAG® Inlay and NeoTAG® Plug types. In doing so, we follow the AEC-Q200 quality standard. The AEC-Q200 is a global standard of the Automotive Electronics Council for testing the stress resistance of passive electronic components.
The following environmental tests were carried out:
Test
Reference/Standard
Parameter
Test samples
Humidity
MIL-STD-202
Method 106
10 cycles of 24 h
at 90 – 100 % RH and
temp. changes +25° C to +65° C
77
Temperature shock
MIL-STD-202
Method 107
300 cycles rapid
temperature changes (< 20 s)
-40° C to +150° C
30
Ultrasonic bath
NEOSID internal
15 min. at 60° C in
distilled water
15
Drop test
NEOSID internal
100 cycles from 2 m height
auf Beton onto concrete
20
After the test parameters and cycles, the specified read and write capability was confirmed for all tested transponders!
Tell us your requirements - we will develop the right solution for you.
Have we aroused your interest? Then contact us about RFID transponders for different frequency ranges. Customised solutions are our speciality. We will be happy to support you with our know-how to realise your product development.
Download